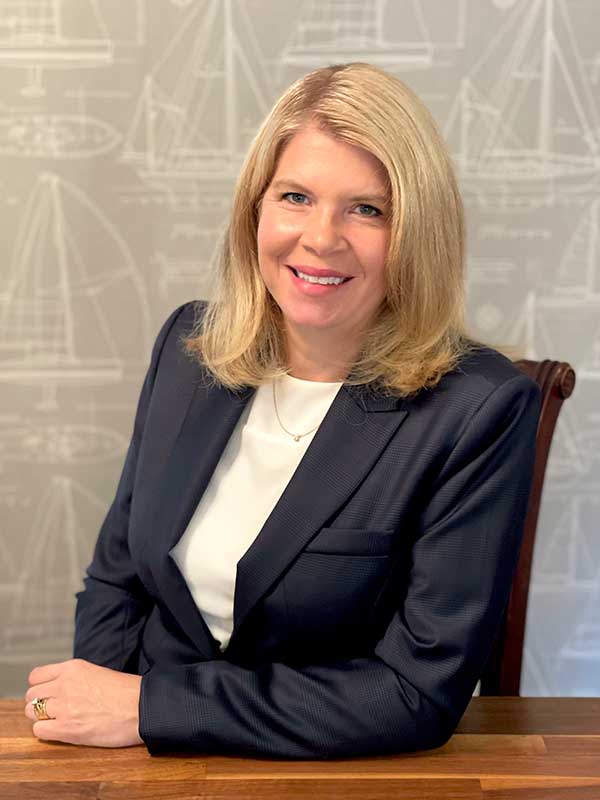 Nantucket, Mass. — Amy E. Lee, MBA, MBHA, MJ, FACMPE, a seasoned hospital executive who has worked in health care for more than 25 years, has been named president of Nantucket Cottage Hospital effective October 17, 2022. An accomplished leader, Lee currently serves as chief operating officer and vice president at Central Maine Medical Group/Central Maine Healthcare, where she is known for her strategic vision and her role as a trusted mentor to colleagues.
"Amy has demonstrated the ability to inspire colleagues and foster a culture of collaboration," said Craig Muhlhauser, chair of Nantucket Cottage Hospital's board of trustees. "Her experience and passion for delivering high-quality patient care to the community uniquely positions her to lead Nantucket Cottage Hospital as the healthcare provider for island residents and our many visitors."
Prior to joining Central Maine, Lee served as vice president for Primary Care, Medical Specialties, Physician Residency Programs & Patient Contact Center at Carle Foundation Hospital, a 433-bed hospital in Urbana, Illinois.
"I'm truly humbled, to have the opportunity to lead an exceptional community organization like Nantucket Cottage Hospital, in a world-class system like Mass General Brigham," Lee said. "I look forward to guiding a vision that ensures growth and service that benefits the entire island community, while honoring its unique history and culture."
Lee succeeds Jeanette Ives Erickson, RN, DNP, NEA-BC, FAAN, a member of Nantucket Cottage Hospital's board of trustees and chief nurse emerita of Massachusetts General Hospital, who, since February 2022, has served as interim president.
"We are thrilled to welcome Amy to Nantucket Cottage Hospital and to Mass General Brigham," said Gregg S. Meyer, MD, MSc, president of the Mass General Brigham Community Division and executive vice president of Value Based Care. "We are also deeply grateful for Jeanette's steadfast leadership and commitment to the island community these past six months as the search committee undertook this important work."
Ives Erickson will continue to serve on the hospital's board of trustees.
"It's been an honor serving as interim president for an organization so dedicated to serving and improving the health of the Nantucket community," said Ives Erickson. "We are delighted to welcome Amy and look forward to working with her as she ushers an exciting time for our hospital."
Lee holds three Master's degrees: a Master of Jurisprudence in Health Law from Loyola University in Chicago; and a Master of Healthcare Administration and a Master of Business Administration from St. Ambrose University in Davenport, Iowa.