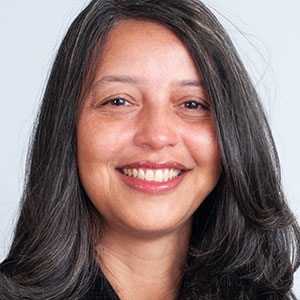 On Wednesday, September 28, 2022, Elsie M. Taveras, MD, MPH, Mass General Brigham Chief Community Health and Health Equity Officer, will attend the White House Conference on Hunger, Nutrition, and Health. The last and only time the White House held a similar conference was in 1969, more than 50 years ago.
The Biden-Harris Administration's goal is to end hunger and increase healthy eating and physical activity by 2030, so that fewer Americans experience diet-related diseases like diabetes, obesity, and hypertension. During the conference, the Biden-Harris Administration will announce a national strategy that "identifies steps the government will take and catalyzes the public and private sectors to address the intersections between food, hunger, nutrition, and health."
"This is a defining moment where we are coming together as a nation to end hunger and reduce diet-related diseases and inequities," said Dr. Taveras. "Food insecurity is unfortunately on the rise, and people of color and families with children are being disproportionately impacted. In public health, we know that food is medicine and what we eat has one of the most significant impacts on our overall health. I'm deeply encouraged that the Biden-Harris Administration is making this issue a priority and I'm excited that Mass General Brigham has been invited to be part of the solution."
Dr. Taveras is a pediatrician and the Conrad Taff Professor of Nutrition in the Department of Pediatrics at Harvard Medical School. She is also a clinical epidemiologist and served on the 2020 Dietary Guidelines Advisory Committee, the first guidelines to include dietary recommendations for pregnant people and infants birth to 2 years of age. Her main focus of research is understanding determinants of obesity in women and children and developing interventions across patients' lives to prevent obesity and chronic diseases, especially in underserved populations.
The 1969 White House Conference on Food, Nutrition, and Health helped galvanize actions that included the creation of life-changing programs like school lunches, the Special Supplemental Nutrition Program for Women, Infants, and Children (WIC), and changes to how we label foods. The 2022 Conference will catalyze the public and private sectors around a coordinated strategy to accelerate progress and drive transformative change in the United States to end hunger, improve nutrition and physical activity, and close the disparities surrounding them.